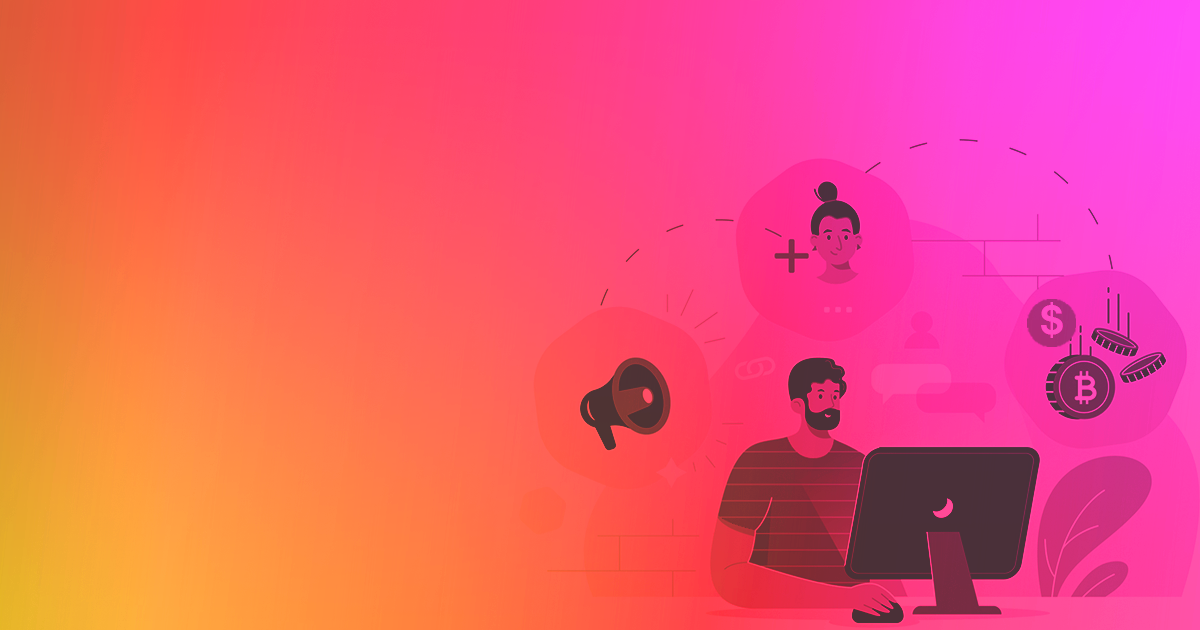 ifman
11 posts
678 views
Ifman
Hi there,🤗welcome to space, Since my discovery crypto currencies I have grown to love it cause it is the easiest and convenient for sending and receiving funds from around the world without leaving my immediate space, so as a such most of my side hustle are more of crypto currencies payment platform. And if you are also a fan of crypto you can try out my project cause they are legit side sites to have as a side hustle. Let me walk you through the site's am promoting. Most apps or website that are listed here are my side hustle which have been helping me with payment of bills for quite time now. My top pick are freecash, Cointiply, Grabtc, Coinpayu, swagbucks, CashKarma, They all are very convenient way to earn on the go.they all share similar ways of earning, with many tasks and offers to complete and earn, great payout methods.cointiply, Grabtc,Freecash coinpayu pays in crypto currency such as Bitcoin,doge, litecoin,Tron, btt, Ada and so on, while the rest pays in gift card or PayPal your preferred option.you can earn $1-$3 per hour on average, To my fellow crypto lover who want to build up their crypto portfolio and don't want to use their own hard earn money, you can start with cointiply cause it delivers as long you do not break any rules of the site and here are my tips for you to be successful Ways to earn daily 1) claim the faucet once every hour The minute I wake up, I claim the faucet and get anything from 15 to 95 points. Be sure to remember the time in which you roll the faucet because you can do it again one hour later it also accumulate coins easily. 3) Join the Current Rain Pool for cointiply only Underneath your username is a 'Start Chatting' button. Click on that and you will be prompted to join the Current Rain Pool, where coins will shower upon you when the timing is right. Important thing to note - it usually takes 30 - 45 minutes for the pool to fill and your share is calculated according to your earnings outside the chat within the time frame of the pool, so here is my advice after qualifying go and earn from through other task and come back to qualify for the next one there is no need to exchange light-hearted banter with the other users in the chat because chatting doesn't yield you coins. I always remain resolutely task-oriented and focus on earning the coins elsewhere. I do make sure that I complete at least one survey or PTC (Pay to Click) add so that I qualify for the rain pool. 4) view PTC ads often Right after rolling the faucet, I click on all the PTC ads to gain anything from 5 to 40 coins. Sometimes, I browse through the ad but other times, I just let it run in the background while I go about my daily routine. Also, the site automatically tops up the PTC ads, so do watch all the available ads as fast as possible so that commercial space is created for other PTC adds to fill up. 5) Attempt Surveys Surveys are one of the better ways to gain many points in one go. Try surveys on Theorem Research as it is chock full of them. You can attempt up to ten surveys in one go; I'm not kidding! Sometimes, you are not what the survey company is looking for, so you will be denied the chance to complete the survey. But even so, you will be given at least 51 coins for your effort. Not to mention how you sometimes complete a survey successfully, in which case you get several thousand coins! CPX Research is another great avenue for you to do surveys for coins 6) Redeem Your Cointiply Points When you engage in activities at Cointiply and earn coins from them, you will earn Cointiply points at the same time. The magic number to note for Cointiply points is 22500 because you will be able to purchase pods by redeeming these points. It seems that buying pods will help you gain equipped or consumable items that will help you boost your abilities in Cointiply games but because I have my eye on the prize, I immediately trade them for coins so that I can attain my target of 30000 coins faster. I suggest you do likewise. There you have it, I hope it also helps you as it has helped most of my referees who has joined. Earn Free crypto

100 coins for signing up
Why is Freecash the #1 site to make money? A list with all the advantages and features we have, that made us become the best website to make money online in 2020. 1 Freecash has just launched in 2020 and is working on updates every hour. 2 Focus on clean design - Easy to understand & Super user-friendly 3 Verified and tested tasks. No worries about not getting paid anymore. 4 Active live support (24/7) that is always there to help you 5. Featured offers that display the highest paying tasks completed by other Freecash users in your country 6.Instant PayPal, Bitcoin & gift cards cashouts! 7. Highest payouts on offers even compared to the most competing websites 8. 0% additional fees on withdrawals (1000 coins equal $1.00) 9. Complete an unlimited amount of 800 coins surveys that take between 5-10 Minutes 10. Cashouts starting at $0.01 - Cashout whenever you want.

$10-$20 daily
Earn free Bitcoin from one of the best Bitcoin faucets & reward platforms. Cointiply is a feature-filled and innovative get-paid-to (GPT) site where you can earn cryptocurrency for completing surveys, watch videos, play games, view PTC ads, frequent promo codes, claim faucet, sign ups offer, you can also earn for chat with over 2.7million like minds and so much more ways. To my fellow crypto lover who want to build up their crypto portfolio and don't want to use their own hard earn money, you can start with cointiply cause it delivers as long you do not break any rules of the site and here are my tips for you to be successful. you can use my link along with my earnings guide my referral link ( hidden-url ) 1) Roll the faucet once every hour The minute I wake up, I roll the faucet and get anything from 15 to 95 points. Be sure to remember the time in which you roll the faucet because you can do it again one hour later it also accumulate coins easily. 3) Join the Current Rain Pool Underneath your username is a 'Start Chatting' button. Click on that and you will be prompted to join the Current Rain Pool, where coins will shower upon you when the timing is right. Important thing to note - it usually takes 30 - 45 minutes for the pool to fill and your share is calculated according to your earnings outside the chat within the time frame of the pool, so here is my advice after qualifying go and earn from through other task and come back to qualify for the next one there is no need to exchange light-hearted banter with the other users in the chat because chatting doesn't yield you coins. I always remain resolutely task-oriented and focus on earning the coins elsewhere. I do make sure that I complete at least one survey or PTC (Pay to Click) add so that I qualify for the rain pool. 4) Click on PTC ads often Right after rolling the faucet, I click on all the PTC ads to gain anything from 5 to 40 coins. Sometimes, I browse through the ad but other times, I just let it run in the background while I go about my daily routine. Also, the site automatically tops up the PTC ads, so do watch all the available ads as fast as possible so that commercial space is created for other PTC adds to fill up. 5) Attempt Surveys Surveys are one of the better ways to gain many points in one go. Try surveys on Theorem Research as it is chock full of them. You can attempt up to ten surveys in one go; I'm not kidding! Sometimes, you are not what the survey company is looking for, so you will be denied the chance to complete the survey. But even so, you will be given at least 51 coins for your effort. Not to mention how you sometimes complete a survey successfully, in which case you get several thousand coins! CPX Research is another great avenue for you to do surveys for coins 6) Redeem Your Cointiply Points When you engage in activities at Cointiply and earn coins from them, you will earn Cointiply points at the same time. The magic number to note for Cointiply points is 22500 because you will be able to purchase pods by redeeming these points. It seems that buying pods will help you gain equipped or consumable items that will help you boost your abilities in Cointiply games but because I have my eye on the prize, I immediately trade them for coins so that I can attain my target of 30000 coins faster. I suggest you do likewise. There you have it, I hope it also helps you as it has helped most of my referees who has joined. Earn Free Crypto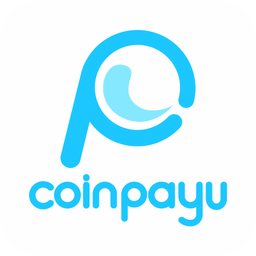 10% bonus
Coinpayu is a Paid To Click(PTC) site and has been operating since 2019. The primary earning opportunity is clicking advertisement and they will reward you accordingly. It also consists some elements of GPT sites that pay you for doing surveys and offers. As mentioned previously, Coinpayu only pays in crypto currency, so you will need a crypto digital wallet like Coinbase or binance to receive your  earnings. How can you earn from CoinPayu? 1. View Advertisements Viewing advertisement is one of the key features on PTC sites. It is a simple way to earn some quick cents (maybe fraction of a cent). In Coinpayu, it rewards you 1 – 10 Satoshi (1 Satoshi is equivalent to 0.00000001 bitcoin) by paying you for spending 10-30 seconds. This might be a viable option if you don't mind earning a little by watching ads. You can click around 20-30 ads daily. In Coinpayu, there are 3 types of ads–Surf ads, Video ads, and window ads. There is no much major difference between the 3 types. You can view the rewards and the required time in the ads before clicking on them. In a nutshell, you click the ads, wait for 10 seconds before closing, and the Satoshi will be credited into your account.  2. Completing Survey and Offers Since clicking on ads has low earning potential, it might also be advisable to do surveys and offers too. They give you a better earning rate so that you can reach the minimum payout threshold faster. It has a wide range of 3rd party providers to choose from but it is recommended to complete surveys from Yuno and CPX research.   3. Affiliate System Similiar most of the GPT sites, Coinpayu also has its own referral program that allow you to earn affiliate commission from your invited users for the tasks done. The commission rate  depends on the membership tier system and can range from 10% to a whopping 50%. They also have different promotion materials (banners/landing page) for you to use.   Who can join? Coinpayu is available for anyone from worldwide to join and there is no restrictions on any country. The only criteria is you must have a crypto digital wallet to withdraw your earnings. We have tested and the earning in Litecoin went straight into my LTC wallet address. How and When does I get paid? Coinpayu only allow the members to withdraw the earnings as crypto currency. The minimum payout threshold is 2000 Satoshi that equate to around USD $1 which is very low and easy to reach. Luckily, it has the most popular crypto currency for withdrawal. The payment will be transferred to your wallet within 72 hours. Here are the breakdown: Bitcoin (BTC) – Minimum withdrawal of 11,000 satoshi Payeer (USD) – Minimum withdrawal of 2,000 satoshi Dogecoin (DOGE) – Minimum withdrawal of 2,000 satoshi Faucetpay (BTC) – Minimum withdrawal of 2,000 satoshi Litecoin (LTC) – Minimum withdrawal of 2,000 satoshi Etheruem (ETH) – Minimum withdrawal of 20,000 satoshi Bitcoin Cash (BCH) – Minimum withdrawal of 2,000 satoshi Dash (DASH) – Minimum withdrawal of 2,000 satoshi You can use the link to sign up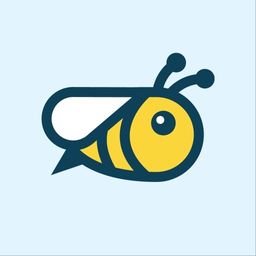 $5 sign up bonus
Honeygain is an app that you install on your computer or an Android phone for passive income. The app uses the devices'unused internet data to operate queries for its data scientist clients. Register and get $5 free!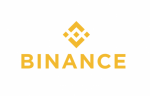 $10
In my own opinion Binance is the easiest Platform for beginers and you can feel that you are secured within it. You can enjoy trading or even investing with Binance since it has a lot of features that you benefit with. For example is the BNB Vault you can just flexible stake your BNB coins there while you wait, same goes for the other coins via flexible save or Lock staking. The Simplicity of the UI in the Application. There where 2 modes the Binance Normal version or Pro and Binance Lite. I like both since you can switch from one mode to another easily, but personally I use the normal one. I mostly use the app to check and monitor my Portfolio but i like using the desktop version when I have plenty of time to analyze and read the charts. Next is the explainer videos within. It's wonderful that Binance took effort in making their own animated Infographic video tutorials for more clarity in explaining how to use every feature in the binance App and in trading especially in futures and margin trade The recently added Coin Stocks. It so nice that we users can buy Company stocks thru binance. It's kinda hitting two birds with one stone, you don't need another application so that you can buy a stock. Although the list of companies are still limited atleast you can buy stocks for apple and tesla as of now. Overall, if you are looking for extremely low fees, tons of features, and a wide range of cryptocurrencies, Binance is an exchange you should consider. Extremely low fees of 0.1%, with discounts if you pay with BNB Over 300+ different cryptocurrencies to buy, sell or trade Android and iOS mobile apps available Advanced, Classic and Basic trading interfaces to suit your needs Binance Earn - grow your crypto Binance Visa Card - spend your crypto anywhere using a card P2P exchange - trade directly with others on your own terms Binance Loan allows users to borrow crypto NFT marketplace to buy and sell NFTs Margin trading with up to 10x leverage Trade Futures and Derivatives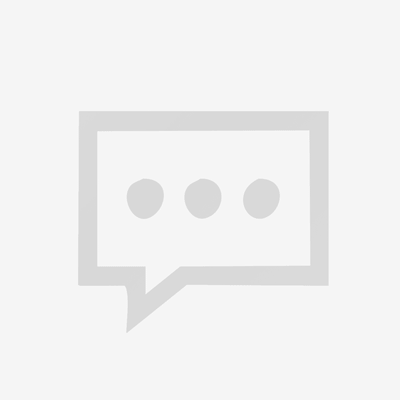 $1000
Swagbuck live is a branch of Swagbuck that is currently offering trivial questions for Swagbuck member for a chance to win a share of $1000SB points, every question you answer correctly you get 1SB and their maximum of 10 questions and it usually last for 15mins and holds 3times a week.
Swagbuck is a website that lets you earn points (called SB points), which can be converted into gift cards and cash for doing various online activities such as taking surveys, watching videos, playing games, and also offers cashback for chopping online Swagbucks has been around since 2005 and are a subsidiary of Prodege, LLC. Prodege has a few other brands that you'll probably be familiar with, including MyPoints and ShopAtHome. As of May 2019, Swagbucks claim to have paid out $343,681,259 in cash and free gift cards. Swagbucks is based in El Segundo, California

1 Bee
Bee Network is a new blockchain innovation for users to earn Bee, a cryptocurrency that you can mine on your mobile phone. Bee Network aims to provide a gamified experience to educate the public on cryptocurrency's knowledge. By playing the roles of Miner, Referrer and Verifier, Bee Network players will earn rewards in Bee.

Increases Pi coins per hour
If you haven't been mining pi this could be your last opportunity, it will be lunch very soon, download the app from play store and start now, use the code ( Ifman99) you only activate it ones every 24 hours I am sending you 1π! Pi is a new digital currency developed by Stanford PhDs, with over 25 million members worldwide. To claim your Pi, follow this link hidden-url and use my username (ifman99) as your invitation code.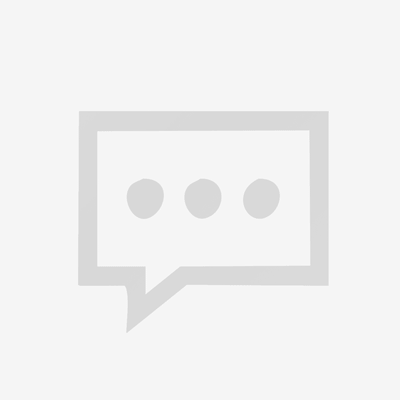 GRABTC is more than just a faucet! Complete tasks & earn LEVELS. For every level, your rewards gets bigger up to x3.75. Payout: BTC and FaucetPay. Features: Faucet, Shortlinks, PTC ads, Jobs, CPU Mining, referrals.
Invitation App
20 coins
It takes 5 minutes to post your referral codes here for the world to use.
Ad Get Started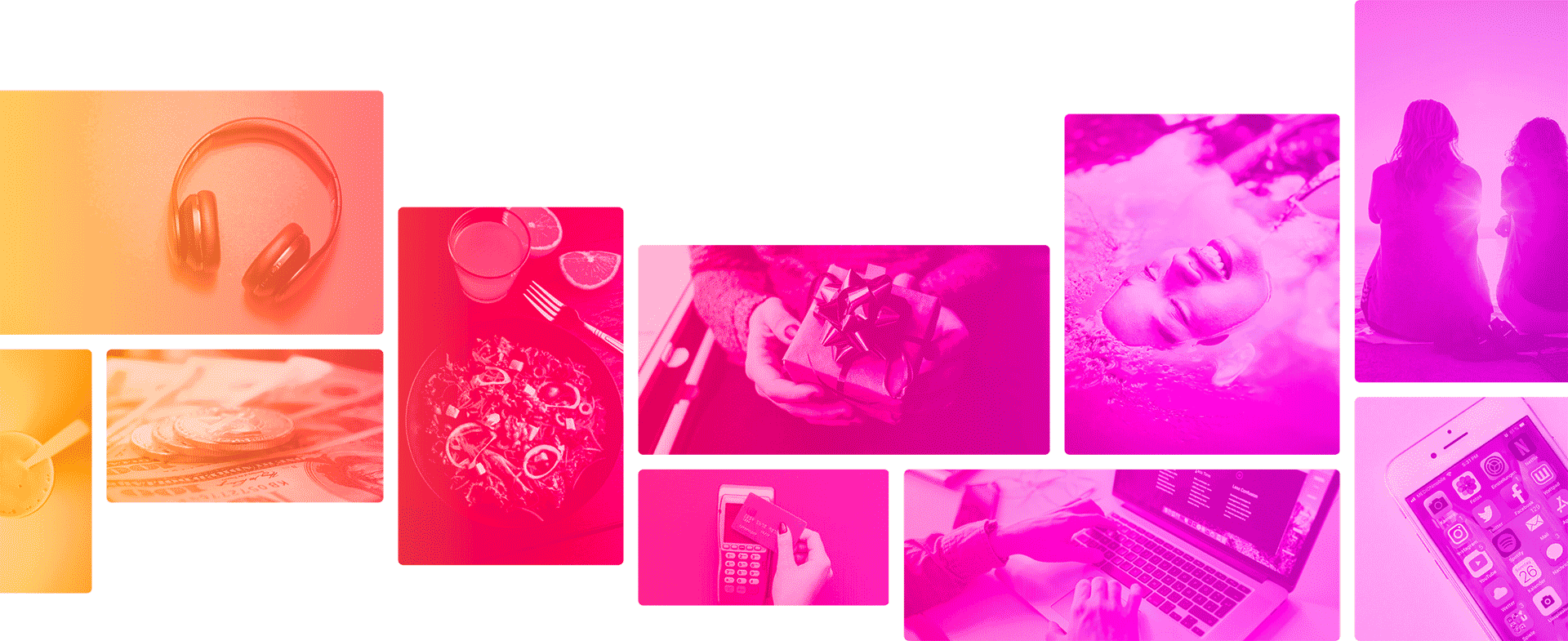 Ifman is smart! 😏
Why don't you post your links on Invitation too?
List the products you love.
Get rewarded.
It's quick & free.
How it works